Dentist near Stony Brook, Nesconset, St. James, Ronkonkoma & Centereach, NY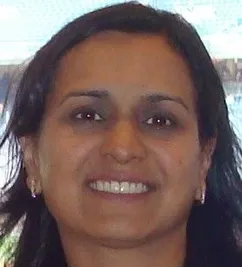 Meena Shah, DDS
Dr. Shah provides gentle, thorough and conservative dentistry in a professional and relaxed environment that serves the Lake Grove, Ronkonkoma, Nesconset, Centereach, Smithtown, and Stony Brook communities.

Dr. Shah is a graduate of the New York University College of Dentistry. She has been practicing dentistry since 1991 and opened her private practice in the Lake Grove in 1994. She's even appeared on Sesame Street!


In order to ensure patients are provided with the best care available, Dr. Shah stays up to date with the latest trends in the dental industry. She maintains membership with the American Dental Association, (ADA), New York State Dental Association and Suffolk County Dental Society and completes numerous hours of continuing education annually In addition to her extensive general dentistry experience, she has completed hundreds of cosmetic dentistry cases, from tooth-colored restorations to more advanced cases such as Invisalign, porcelain veneers cosmetic reconstruction and full-mouth, complex reconstruction

Dr. Shah and her husband, Amit, have been married since 1988 and have two sons, Ricky and Ajay. They enjoy spending time with friends and family, traveling and cooking meals with ingredients hand-picked from their garden.